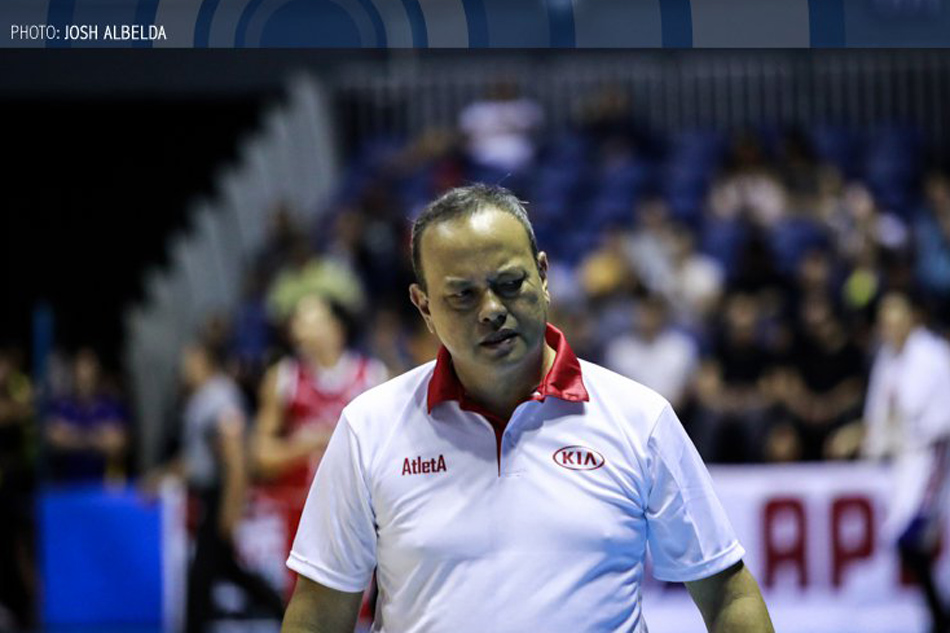 MANILA, Philippines—For two quarters, Ricky Dandan's head coaching debut in the PBA was going as well as it possibly could.
In his first game since taking over the post vacated by Chris Gavina, Dandan's Kia Picanto stood toe to toe with the Magnolia Hotshots, even briefly leading by seven points early on. They clung to a 49-47 lead at halftime, and were limiting an explosive Magnolia team to only 37.8% shooting from the field.
Unfortunately for Dandan and Kia, the wheels came off in the third quarter. After playing so well in the first half, they were limited to only 11 points in the third quarter and, to make matters worse, they gave up a whopping 34 points to Magnolia.
It turned out to be a disastrous debut for Dandan, as Magnolia absolutely clobbered Kia, 124-77.
"I don't know what happened," Dandan said after a long coaches' meeting in the wake of the loss. "I can't explain it. I have to review tape, watch the third quarter and see what exactly happened."
"But from my recollection, we played according to plan in the first two quarters, only to suddenly play differently in the third," he added.
In many ways, the loss was historic for Kia – though it was not the kind of history that Dandan and the team would want to be part of. It was their 15th straight defeat dating back to last season's Commissioner's Cup, matching a record of futility set by Welcoat during the 2007-08 season, as per the league's official statistician.
The setback was also tied for the biggest loss in the brief history of the Kia franchise. Magnolia, then known as Star, also defeated the Picanto by 47 points, 128-81, on September 22 in the PBA Governors' Cup.
"It's tiring," Dandan said of their long losing skid, one that has spanned three conferences and two seasons. "I feel very tired. I tried to encourage our guys to make a comeback. I tried to use the line-up, obviously to no avail. But we have to move on, shrug this off, and prepare for Alaska on Sunday."
"Move on" has to be the mantra for the Picanto, as they remain firmly stuck at the bottom of the league standings. Moreover, they seem to be getting worse, not better, as the conference progresses.
Since a slim opening-day loss to NLEX, Kia has lost its past two contests by an average margin of 35 points. They were routed by Phoenix, 125-102, last December 27.
"We just have to move forward and get better," said Dandan, who has previously coached in the MBA but is perhaps best known for his stint as head coach of University of the Philippines in the UAAP. "There will be a lot of adjustments, but we need to make do."
"We need to maximize the roster that we have, regardless of who we play and regardless of the situation," he added.
"I'll say it again – we just have to suck it up and move forward and try to find ways to make the score closer and give us a chance in the end."
Dandan will try to steer Kia towards its first victory on Sunday, when they take on the Alaska Aces.
For more sports coverage, visit the ABS-CBN Sports website.