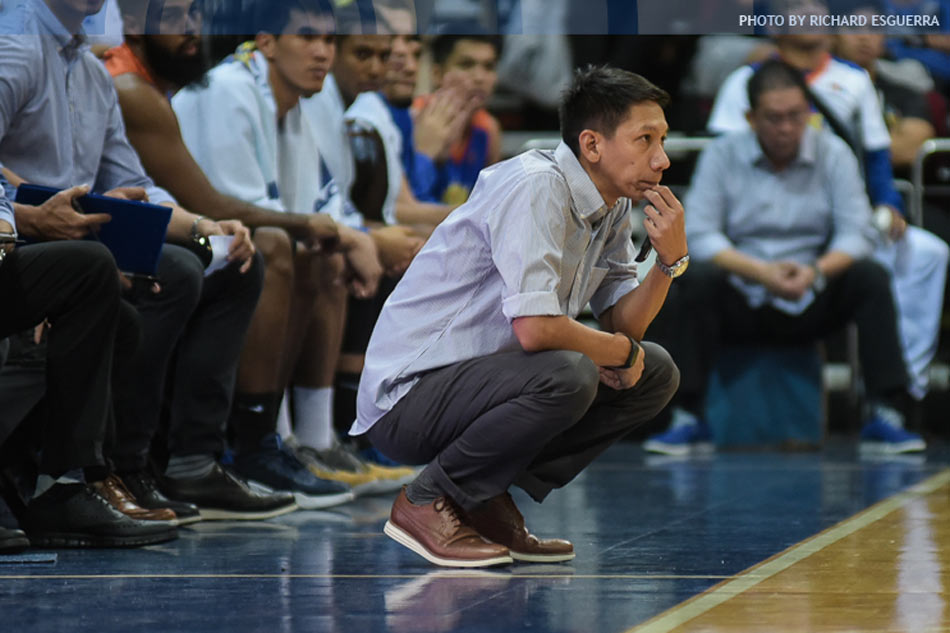 MANILA, Philippines – A tough loss to the Alaska Aces on Sunday simply shows that the TNT KaTropa still have a long way to go in the 2018 PBA Commissioner's Cup, according to head coach Nash Racela.
The KaTropa sustained their first defeat of the conference when they were beaten by Alaska, 110-100, at the Ynares Sports Center in Antipolo, in a game where they trailed by as much as 25 points before rallying in the closing stretch.
With the result, TNT dropped to 3-1 and into a tie for second place with Alaska and Meralco in the league standings.
"First loss," Racela said afterward. "Well, you look at the positives. I think at this point, we should be happy that with the way that we are playing, we still got three wins out of the four."
"So that's something that is really positive," he added.
Racela explained that this early in the conference, the KaTropa are still learning to play together, especially after virtually overhauling their team following the All-Filipino Cup.
TNT added Terrence Romeo to their roster just last month, and while the flashy guard has had his moments, it is clear that he is still adjusting to his role in the team.
"We're still in the process of learning each other," Racela stressed. "It's nice that we were still able to get three out of four (games) despite doing that."
"Hopefully, again moving forward, hopefully we get better as we go along," he added.
Against Alaska, Romeo had 17 points, eight assists and four rebounds, but he struggled from the field, making only six of 17 field goal attempts. As a team, TNT only converted 38% of their field goals and struggled to contain the Aces in transition.
"Again, learning process," said Racela.
He further pointed out that they are not the lone team going through growing pains. A few hours after TNT sustained its first loss, defending Commissioner's Cup champion San Miguel Beer blew a 19-point advantage and bowed to Rain or Shine in overtime, 123-119. The Beermen, considered the best team in the PBA, are now at 0-2 to start the conference.
"If San Miguel experiences that — and they are the best team in the league, 'di ba? — then all the more us," said Racela. "We use them as a barometer, and we try to get to their level."
Aside from San Miguel, the KaTropa are also looking at Alaska as the standard. The Aces have strung together three wins in a row following a conference-opening loss to Rain or Shine.
"Alaska has been very consistent with the way they play both offense and defense," said Racela. "That's something that we're trying to learn and be at the level of Alaska, in terms of consistency."
"Obviously, we're not there yet," he added. "But yeah, it's a long conference."
TNT will try to bounce back on Friday against Blackwater Elite at the Araneta Coliseum.
For more sports coverage, visit the ABS-CBN Sports website.