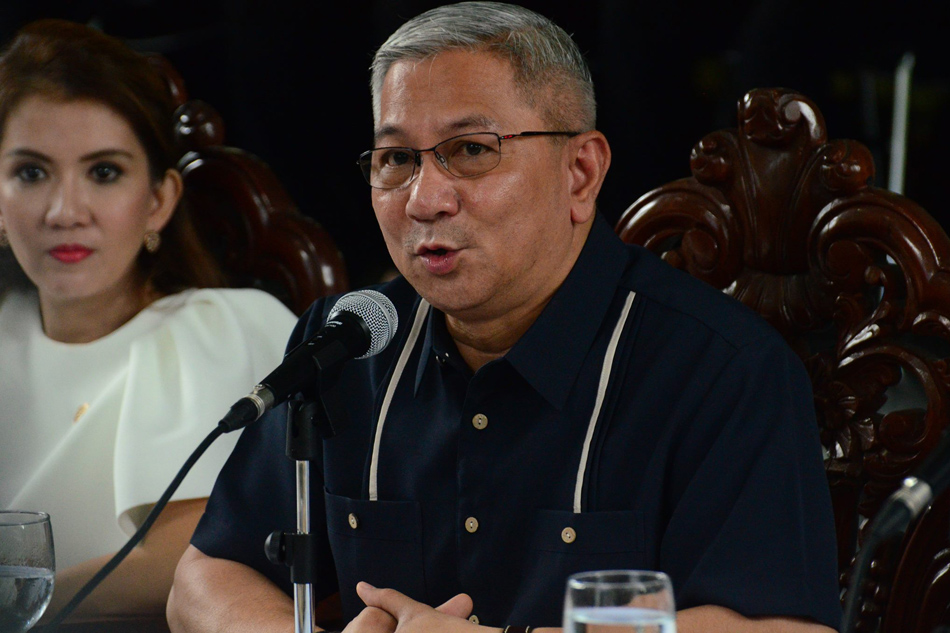 MANILA – Philippine Drug Enforcement Agency (PDEA) Director General Aaron Aquino on Friday urged the Philippine National Police to drop the "tokhang" tag for its anti-drug operations, saying the label has earned a negative connotation.
This amid the PNP's looming return to the government's intensive crackdown on illegal drugs this month.
Speaking to reporters, Aquino said the names "Oplan Tokhang," PNP's house-to-house knock and plead operations on drug suspects, and "Oplan Double Barrel," the overall anti-narcotics campaign, have taken on a negative meaning due to alleged police abuses in the conduct of operations.
"Ang sama na kasi ng ano ng tokhang. Na-corrupt na 'yung word na 'yan," he said.
(Tokhang already has a negative connotation. The word has been corrupted.)
"'Yung double barrel, di ba baril 'yan? Wala naman ibang double barrel kundi baril di ba? So 'pag pinagsama mo 'yung masamang tokhang tapos double barrel na baril, eh di ang sama ng lalabas, kaya sabi ko to drop the term," he added.
(Doesn't double barrel refer to a gun? Double barrel has no other meaning aside from a gun right? When you combine those two- the negative meaning of tokhang and the gun- it comes out bad, that's why I told them to drop the term.)
The PNP in 2016 first launched Oplan Double Barrel as the flagship program of the government's war on drugs. The program has 2 tiers: "Oplan Tokhang" or the lower barrel, and Project High-Value Target (HVT) or the upper barrel.
Under Oplan Tokhang, policemen "knock and plead" on the doors of suspected drug users and peddlers to ask them to surrender. Project HVT, meanwhile, initiated a crackdown on drug lords and big-time drug syndicates.
Late last year, President Rodrigo Duterte gave the 2,000-strong PDEA the lead role in the government's anti-narcotics campaign amid mounting criticism over alleged police abuses and suspicious killings in the drug war.
By December, Duterte issued a memorandum reassigning the PNP to the campaign.
Aquino, meanwhile, said he welcomes the 175,000-strong police force's return to the campaign against illegal drugs.
"Natutuwa ako na bumalik ang PNP kasi admittedly, nahihirapan kami sa barangay, wala kaming tao diyan. And it's good that they're back to the campaign against illegal drugs." Aquino said.
(I am happy that the PNP is back because admittedly, we are having difficulties in villages since we have no people there.)
Government has repeatedly asserted that it does not sanction summary killings or condone police abuses under the drug war. Officials have said drug suspects killed in anti-drug operations had put up violent resistance, prompting police to defend themselves.
— report from Angel Movido, ABS-CBN News