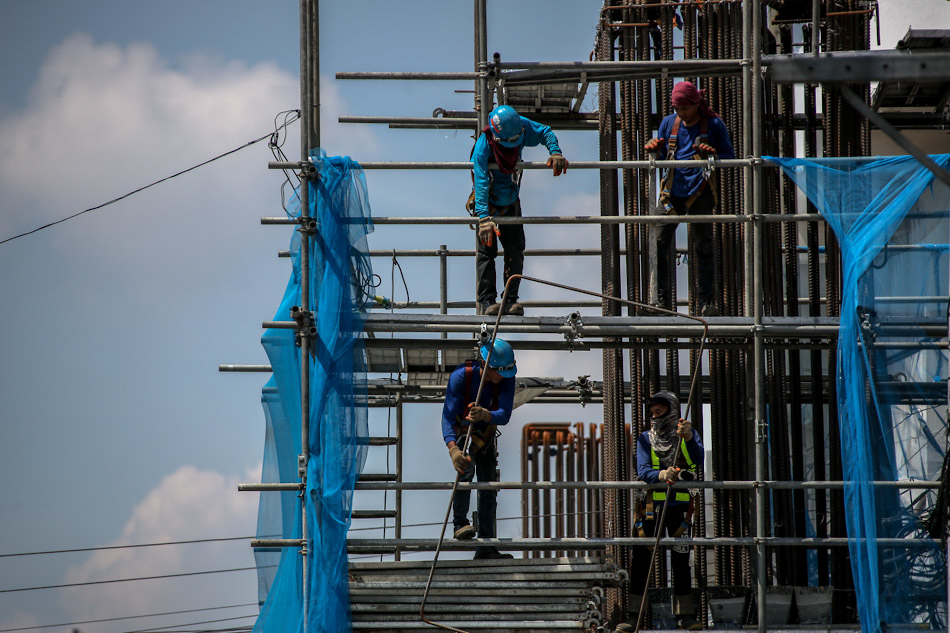 MANILA – Moody's Investor Service is maintaining its revised 6 percent growth forecast for the Philippines, amid both internal and external risk factors to growth, an analyst for the debt watcher said Thursday.
Last May, Moody's trimmed its growth forecast for the country to 6 percent from the previous 6.2 percent, citing the delay in the passage of the 2019 budget, the lower-than-expected first quarter expansion and high interest rates.
The country's gross domestic product expanded 5.6 percent in the first three months of the year, the slowest in four years.
Moody's vice president and senior credit officer Christian De Guzman said that while the Philippines may catch up on its spending target, this would be challenging with inclement weather.
Other internal risks that could dampen growth are the water shortage, power outages, and the El Niño phenomenon which could continue to weigh on agricultural production.
"The Philippines shouldn't be too excited about economic growth in the second quarter," De Guzman said.
Monetary policy also remains tight, he added.
"Even though the BSP [Bangko Sentral ng Pilipinas] has already started to cut rates, rates continue to be higher than last year."
Meanwhile, one of the external factors that could affect Philippine growth is the ongoing trade war between the US and China.
He said, the trade war would definitely impact the pace of how the global economy is growing, adding it already peaked at 3.7 percent in 2018.
But, De Guzman said, the negative impact may be offset by the change in the US Federal Reserve's monetary policy outlook, which is seen cutting rates as early as this year.
Likewise, China's ramping up of fiscal stimulus to boost its growth can also help keep global economic growth afloat.
Moody's is currently in the midst of reviewing the credit profile of the country, on whether the latest economic indicators would warrant a rating upgrade for the Philippines.
De Guzman said the next Moody's rating upgrade for Manila may only come if there's an increase in GDP per capita and higher revenue collection.
He added, the government should exert more effort in addressing the country's infrastructure weakness, improving ease of doing business, and promoting a more inclusive economic growth.
S&P Global Ratings on Thursday also further trimmed its growth forecast for the Philippines this year to 6.1 percent from a previous estimate of 6.4 percent back in April.