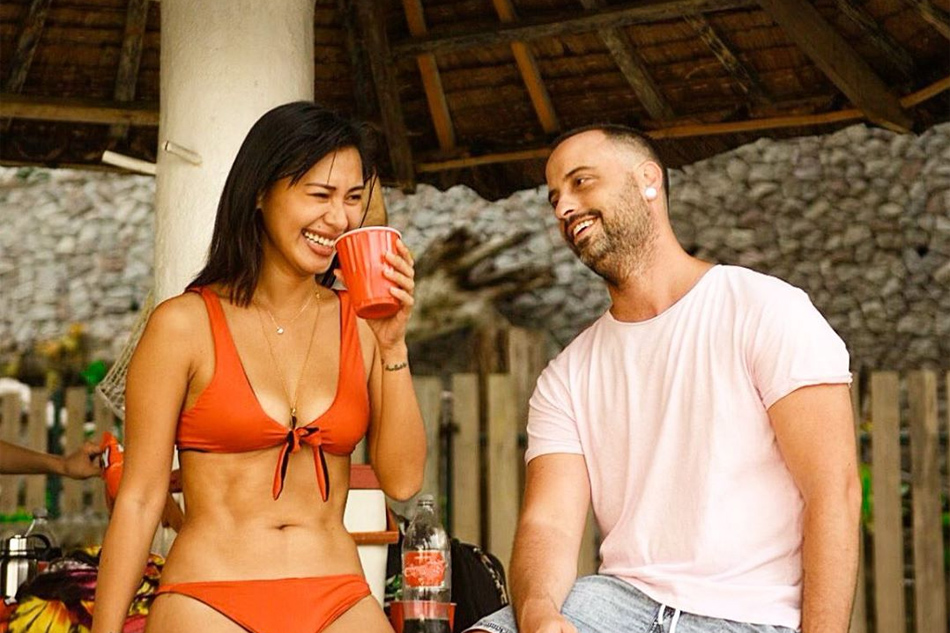 MANILA — Is there a brewing romance between actress Dionne Monsanto and singer Dave Moffatt?
This was the question among followers of Monsanto after she shared Tuesday a photo of her with Moffatt, one-fourth of the Canadian pop-rock band The Moffatts.
The Instagram snap, which appears to have been taken at the beach, shows the two sharing a light moment.
In its caption, Monsanto wrote: "'Is it just our bodies? Are we both losing our minds? Is the only reason you're holding me tonight, 'cause we're scared to be lonely?' When I was heartbroken, he sang this to me. And I'll always love him for that."
The lyrics Monsanto quoted are from the 2017 Martin Garrix and Dua Lipa hit "Scared to be Lonely."
Moffatt, meanwhile, shared a similar photo on his own Instagram page, referring to Monsanto as a "cool chick."
"This chick rocks! I always enjoy our time together," he wrote in the caption, with the hashtags #friendship and #friends.
While Moffatt did appear to clarify their relationship as being friends, that did not stop some of his followers from leaving heart emojis in thei comments, with a number asking for confirmation of a romance.
Monsanto isn't the only Filipino personality Moffatt spent time with recently, going by his other Instagram updates. In a separate post, he is seen posing with former "Pinoy Big Brother" housemate Gee-Ann Abrahan, whom he called a "#bff."
"Some friendships are unshakable, and I think we have one of those," he wrote, tagging Abrahan, who is married to choreographer Mickey Perz.
"Since we first met over two years ago, you've lifted me up when I was down and made me laugh when I needed a laugh. You [truly] are a great friend," Moffatt added.
Two years ago, or 2017, saw The Moffatts performing in Manila as part of their farewell tour. They returned a year later for another concert.