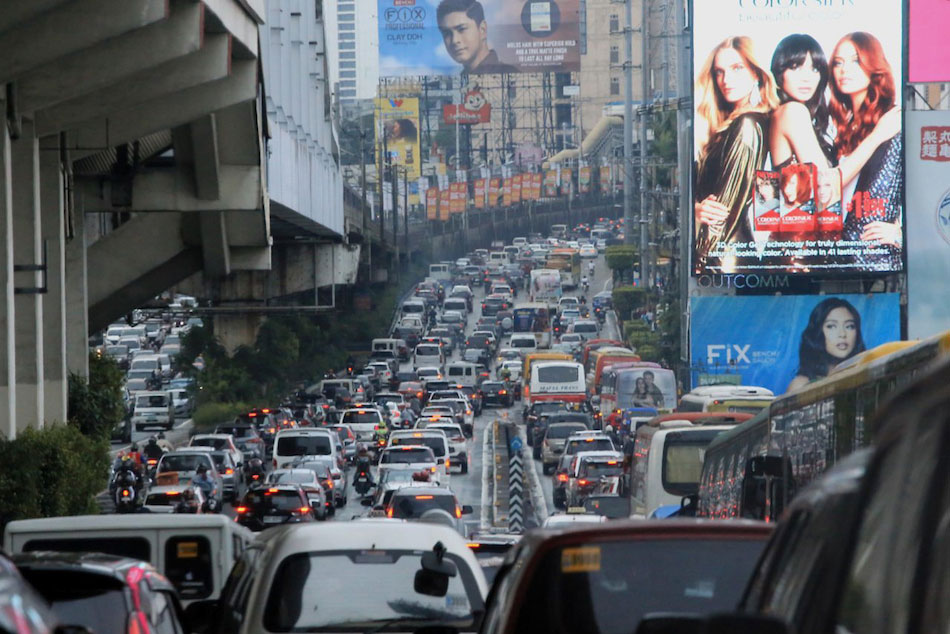 MANILA — President Rodrigo Duterte should consider designating an "expert" to solve Metro Manila's traffic problem, Senator Grace Poe said Thursday, as she reiterated that emergency powers were unnecessary.
Asked if Transportation Secretary Arthur Tugade should be replaced, Poe said: "At least when it comes to traffic and when it comes to dealing with the solutions for the traffic mess, I think that somebody else should take his place."
Poe led several inquiries on traffic congestion, the most recent of which was the planned ban on provincial buses from EDSA, Metro Manila's main artery. She had rejected emergency powers in the past, citing the lack of a traffic plan.
Duterte has the power under current laws to mobilize cabinet offices that have to do with traffic, Poe told ANC's Headstart.
The law also allows faster procurement during emergencies and a recent executive order exempted the transportation department from going through the state procurement board, she said.
"You need not have emergency powers for the president to designate the local government and the national government to work together for a harmonize traffic plan," Poe said, reiterating her earlier position.
"They could have huddled over a traffic plan. That's all I've been asking for, a traffic plan and a transportation plan which they did not submit," she said.
Agence France-Presse reported earlier this week that some patients had died in ambulances that were caught in traffic jams, prompting the Metro Manila Development Authority to appeal to motorists to yield to ambulances.
"There are already remedial laws in place. All they have to do was utilize it. Even the Supreme Court has issued several laws that will actually help them," Poe said.
"I hope this administration would also look at the experiences of the past administration and see that if you don't change leadership fast enough for particular department then you lose precious time."