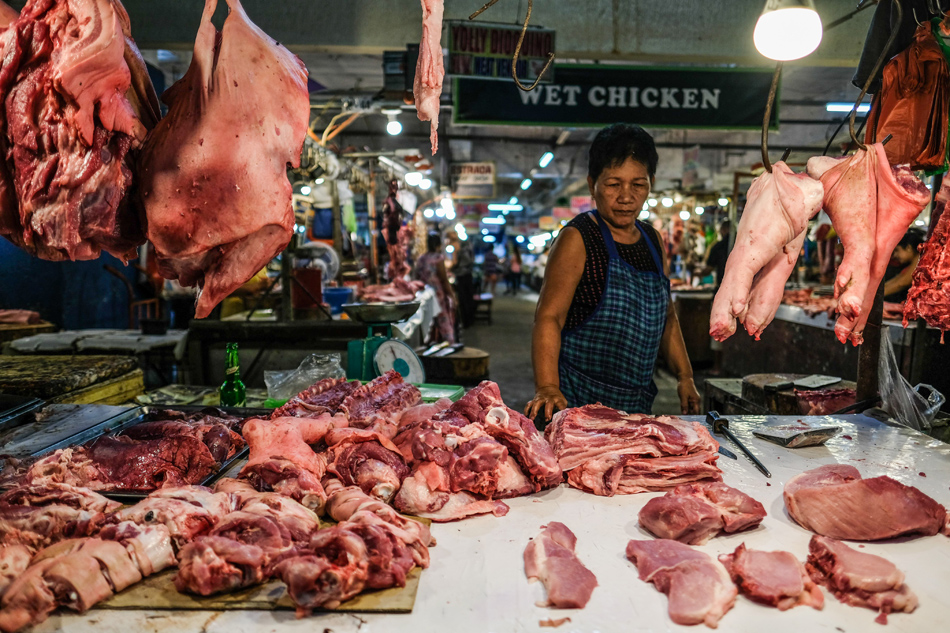 MANILA — Pork demand has gone down by "more or less" 30 percent since the outbreak of African swine fever in the country, an umbrella group of hog growers said Wednesday, as he assured the public of enough supply during the Christmas holidays.
The reduction is felt most in Luzon, where there are confirmed cases of the disease and "very minimal" in the Visayas, Mindanao and Mimaropa region, said Chester Tan, president of the National Federation of Hog Farmers.
Filipinos are pork lovers, with annual consumption at 14 to 15 kilos per capita, Tan told ANC's Early Edition.
Some 20,000 pigs have been culled to avoid the spread of African swine fever, representing less than 1 percent of the total 12.7 million population, he said.
Of the total culled pigs, roughly a third were "affected" by the disease while the rest were killed since they were located within the 1 kilometer area of the confirmed cases, he said.
Tan said his group was adopting a color-coding scheme to help stop the spread of the disease.