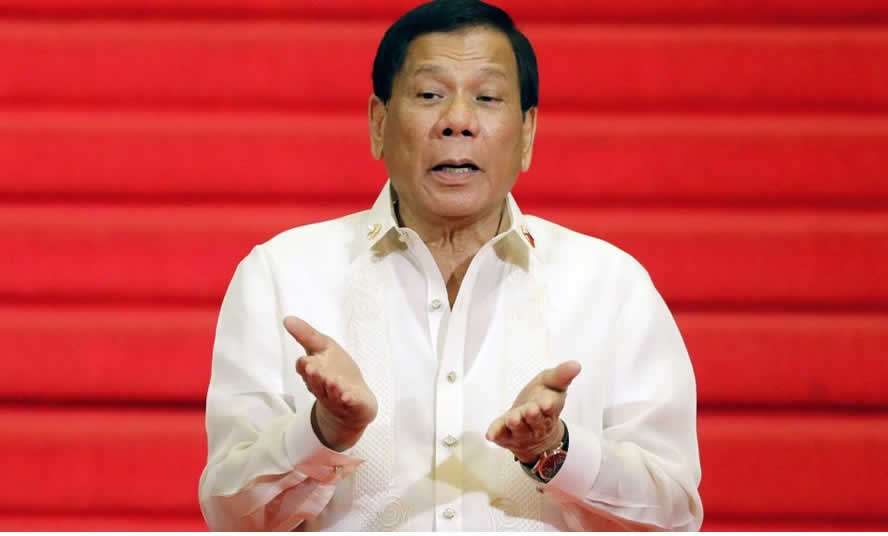 Philippine President Rodrigo Duterte during the ASEAN summit held in Manila last April. REUTERS/Erik De Castro

n a recent article in Asia Times, William Pesek a Tokyo-based journalist and former columnist for Barron's and Bloomberg noted that President Rodrigo Duterte might be "shooting the 100 million-person (Philippine) nation in the proverbial foot?" with his bloody war on drugs, instead of continuing to improve the economy he inherited from former President Benigno Aquino—"an economy on the ascendancy – from weak link to investment-grade growth star in just six years."
Duterte still has 5 years left on his 6-year term and can still get the country's economy back on track despite Standard & Poor's recent warning of a possible downgrade. But he has to get his priorities straight, move fast, and act decisively.
Also, Duterte needs to do a one-eighty on the West Philippine Sea (South China Sea) issue. The Philippines achieved a highly significant victory with the United Nations Arbitral Tribunal's unanimous decision in its favor. Again, instead of capitalizing on that "win" Duterte muddied the waters by opening bilateral negotiations with China and alienating the United States. It was only when he realized that Chinese President Xi Jinping was prepared to give up nothing in exchange for the Philippines giving up everything, that Duterte began to distance himself himself from China.
Again, Duterte can still has time to turn this issue around. But, as we noted in previous articles, he must take the lead and convince other countries to get on the Philippines' side. It was the country after all that won the landmark case and it should be the country that should lead the charge. Right now it is primarily the U.S., Japan, and occasionally Australia that are defying China with their freedom of navigation sail-bys and over-flights.
If Duterte demands that China, as a signatory to the United Nations Convention on the Law of the Sea (UNCLOS), follow the rule of law and abide by the UN tribunal's ruling, other world leaders will begin to back him. As a coalition of countries begins to form, more will follow and China will realize that it cannot bully its way into acquiring what the UN says belongs to the Philippines. Duterte will have to get his priorities straight, move fast, and act decisively on this matter as well.
Will he be able to manage that or will he simply continue to play his tough-guy role, while the Chinese see him as a weakling. Only time will tell. Published 6/25/2017