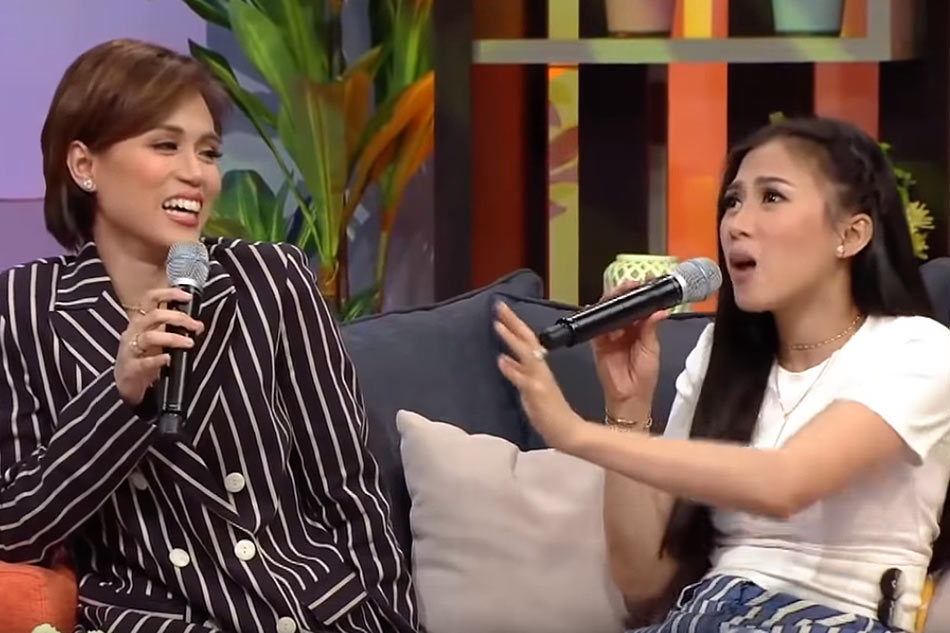 Several clips from an interview of Kapamilya stars Toni and Alex Gonzaga are going viral, with viewers being left amused and finding relatable the celebrity sisters' candid revelations about their childhood.
The interview on the morning talk show "Magandang Buhay," which aired early this week, saw Toni and Alex talking about their relationship growing up, in relation to their recently released co-authored book, "Sissums: The 18 Rules of Sisterhood."
They turned nostalgic over memories from their childhood — their "dramatic" fights, misbehaving in church, purposely trying to irritate their mother, and getting disciplined by their father.
The sisters also shared each other's quirks, such as Alex habitually talking to herself while facing a wall, and Toni frequently setting out to scare her younger sister.
Alex's diary as a young girl was also brought up; in it she called her only sibling "evil," and wrote that she loved their mother less than their father — a recollection they now laugh about.
While the interview was full of light moments, Toni and Alex turned serious as they shared why they consider each other the "perfect sister."
The official YouTube uploads of segments of the interview have so far totaled some four million views.
Comments ranged from amusement with the Gonzagas' unguarded way of telling stories, to requests to have them star in their own reality show. Many shared the opinion that their childhood recollections were relatable, with a number using the hashtag #RelateMuch.