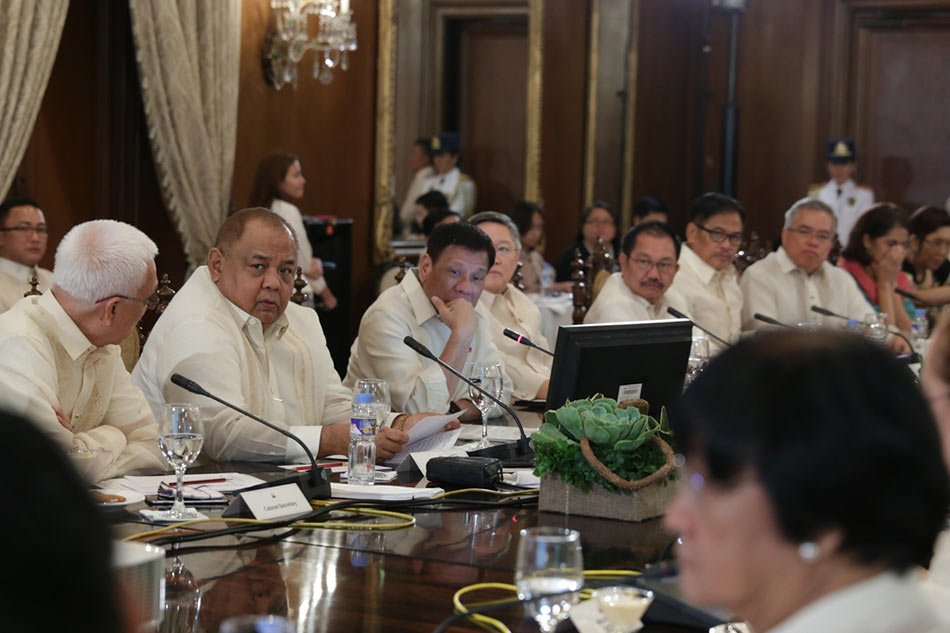 #ANCRecap: DICT Acting Sec. Eliseo Rio talks about the requirements and terms of reference for the possible third telco player in the PH. #ANCFuturePerfect pic.twitter.com/JdNWpl0vPs

— ABS-CBN News Channel (@ANCALERTS) July 11, 2018
MANILA – The result of the public consultation in the selection process for the country's third telco was not taken up during Monday's Cabinet meeting, Information and Communications Technology Acting Secretary Eliseo Rio said on Wednesday.
On ANC's "Future Perfect," Rio said he already submitted a written memorandum on the matter to the president.
[LINK: 3rd telco can enter PH by September: DICT http://news.abs-cbn.com/video/business/07/07/18/3rd-telco-can-enter-ph-by-september-dict]
Last Friday, interested telcos were called to a public stakeholders meeting to vote over which set of rules to follow.
The DICT's highest committed level of service or HCLOS was favored by 75 percent of the participating telcos.
The oversight committee that will select the country's third telco is set to convene next Friday to discuss the voting results.
The group also aims to settle petitions on the distribution of the frequencies previously awarded to Bayantel.