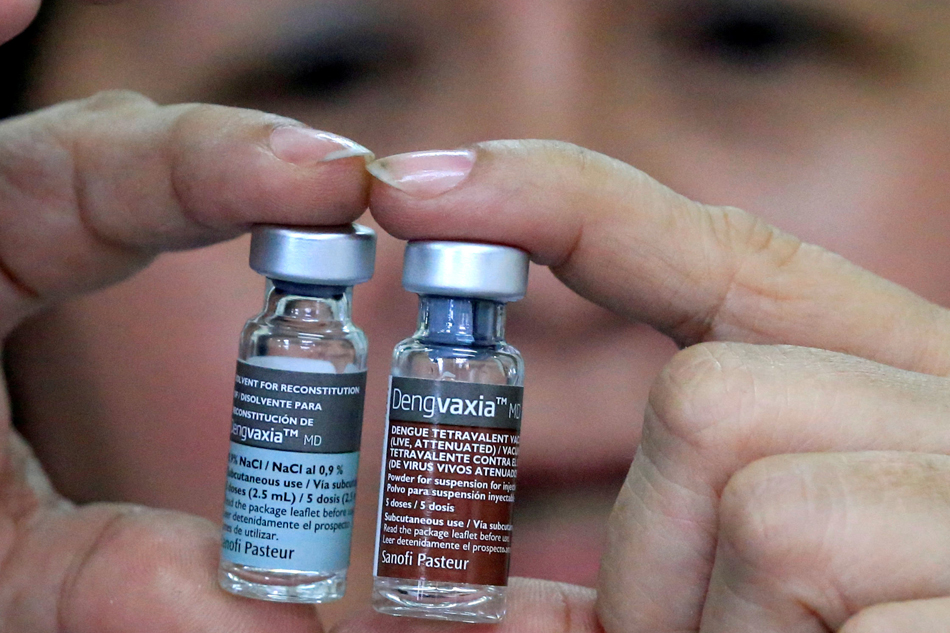 MANILA – The Department of Health is looking into possible violations made by an official of the Research Institute for Tropical Medicine who admitted receiving P40,000 for 6 years from Sanofi Pasteur for conducting clinical trials on the Dengvaxia vaccine.
Health Secretary Francisco Duque III said he wants to know the circumstances surrounding the payment and if receiving honoraria for conducting clinical trials has been a practice among the experts of the research facility.
"Pinapasalip ko na yan dahil tingin ko may violation ng code and conduct and ethical standards for public officials and employees," Duque told DZMM Tuesday.
"Ito ba ay ginagawa ever since o ngayon lang nag-umpisa? Pero kahit matagal na, kung mali, mali pa rin."
Dr. Ma. Rosario Capeding, head of the RITM's Microbiology Department, earlier admitted getting P40,000 monthly from Sanofi for the clinical trial of Dengvaxia, prompting a lawmaker to question if there is conflict of interest in what she's done.
Dr. Capeding, who gave a positive recommendation for Dengvaxia, said the clinical trial consisted of a 25-month active phase (from 2011 to 2013) and a follow-up phase called a long-term surveillance phase from 2014 to 2017.
The doctor stressed she had no control over licensing as her participation was limited to conducting the clinical trials. She also said it had been the practice for RITM to be commissioned by pharmaceutical companies to conduct clinical studies.
"There's an executive order signed by Marcos in 1981," said Dr. Capeding, who is also listed as a Medical Specialist IV of the RITM, a research agency under the DOH.
An RITM press release dated January 19, 2018 said their researches "may be investigator-initiated, most often grants through competition, commissioned, or industry supported."
"An independent Institutional Review Board reviews, approves and monitors research proposals following international and national ethical guidelines," RITM added.
Dengvaxia has been given to over 800,000 Filipino children. But it created a scare when its maker announced later on that the vaccine may pose a risk of severe dengue for "seronegatives" or patients who has not been infected by the virus before.