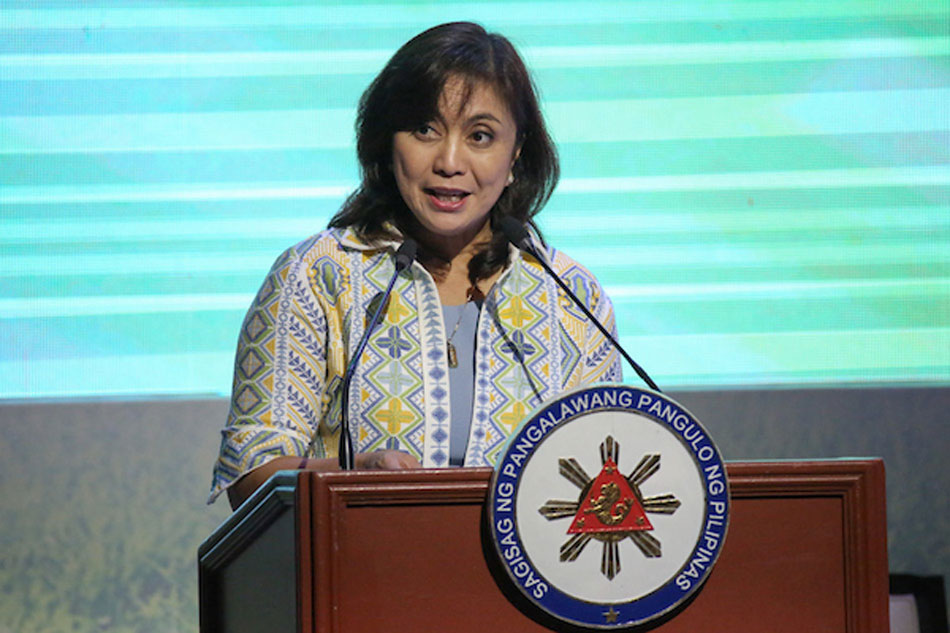 VP Leni Robredo: We only have one chance to serve our countrymen. If we must serve, then we must serve well. pic.twitter.com/pKRXlQWUsj

— Anjo Bagaoisan (@anjo_bagaoisan) October 11, 2018
MANILA – Vice President Leni Robredo on Thursday urged local governments recognized for outstanding programs to make the most of their opportunities to serve their constituents and to improve people's lives.
"I tell myself that we are all given perhaps just one chance to serve our people and spark lasting transformation in our nation. So if we must serve, then we must serve well. Not for fame or for honor; but to create a legacy of excellence in local government that will outlive us," Robredo said at the 25th Galing Pook Awards held in Quezon City on Thursday.
Robredo said local government units are where leadership is "tested more intensely" and "shines more powerfully" than any other place of governance because of the real-world problems faced by local officials more than national leaders.
She acknowledged the sacrifices made by local government leaders and related it to her own experience in becoming vice president.
"Like many of you, I also have my own share of difficulties. I remember that around this time, three years ago, when I was being convinced to run for the Vice Presidency, they told me that this would be the easiest job in the world. Given the circumstances now, that is very, very far from the truth," she said.
She said she was reminded in her "darkest moments" of the rarity of the opportunity to make permanent change in the country.
"And whatever the level of difficulty, I must remember—we must all remember—that our job is to herald a new way of life that will be evident in our people's progress, long after we are gone," she said.
Robredo praised the Galing Pook winners for showing there are leaders who "disrupt" the political scene by "doing extraordinary things" for people without fanfare.
"It may be easier to stay on the sidelines during tumultuous times such as the times we face today. But history is not made by those who choose to be always on the safe side. History is made by those who show defiant hope and fiercely fight against the tide," she said.
Six cities, including Robredo's hometown of Naga City, and four municipalities were awarded this year.
5-term Legazpi City mayor Noel Rosal received the 4th Jesse Robredo Leadership Award, presented by VP Robredo, CabSec Evasco, and Galing Pook Foundation chair Rafael Coscolluela pic.twitter.com/x4YufXvL67

— Anjo Bagaoisan (@anjo_bagaoisan) October 11, 2018
Winning for the first time were Del Carmen municipality in Siargao Islands, Surigao del Norte, which recognized for its mangrove management and social tourism program; and Navotas City for its early childhood education and health initiatives which resulted in higher enrollment and lower rate of under-nutrition.
Other winners included Loboc, Bohol for its Loboc Music Program, and Cagayan de Oro City for ending patronage politics in resettlement areas.
Five-term Legazpi City Mayor Noel Rosal was also presented the 4th Jesse Robredo Leadership Award.
Below is the complete list of 2018 Galing Pook Winners (in alphabetical order):
1. Bindoy, Negros Oriental – Ridge to Reef (R2R) Program
2. Cagayan de Oro City – "No Vote, Ibot" No More: Ending the Political Bondage in Resettlement Areas by Providing Security of Tenure
3. Del Carmen, Surigao del Norte – Siargao It Up! Mangrove Management and Social Tourism Program
4. Iloilo City – Iloilo-Batiano River Development Project
5. Loboc, Bohol – Reviving the Musical Tradition and Heritage by Empowering People through the Loboc Music Program
6. Naga City – Barangay eSkwela and Barangay Literacy Worker Program
7. Navotas City – ACHIEVE: Accessible, Holistic and Inclusive Education
8. San Nicolas, Ilocos Norte – Preserving Local Cultural Heritage
9. Tagum City, Davao del Norte – Tagumpay Works Program
10. Valenzuela City – Tayo Na Mapayapang Valenzuela: Tuloy-tuloy ang Asenso! The Valenzuela City Comprehensive Safety and Security Program