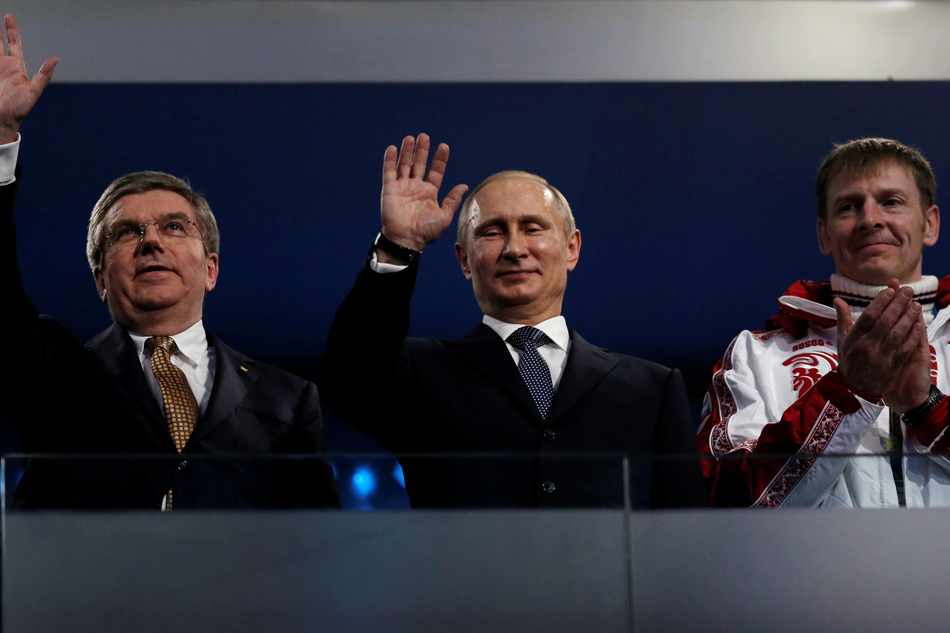 (UPDATED) Russia were banned from the 2018 Olympics on Tuesday over state-sponsored doping but the International Olympic Committee said Russian competitors would be able to compete "under strict conditions".
The IOC announced the decision after examining evidence of state-sponsored doping over several years that reached a high-point at the Winter Olympics hosted in Sochi, Russia, in 2014.
Nations have in the past been barred from taking part in the Olympics, notably South Africa during the apartheid years, but none has ever been handed a blanket ban over doping. Russian athletes, however, would be able to take part in the Games, the IOC said, as independent competitors "under the Olympic flag".
The decisioncame just days after the draw for the 2018 football World Cup that will be hosted by Russia and which Moscow hopes will elevates the nation's status as a sporting superpower.
Any Russians that may ultimately be cleared to compete in Pyeongchang will have been subjected to unprecedented drug testing, the IOC's medical and scientific director, Richard Budgett, earlier told reporters in Lausanne.
Speaking about the IOC's newly enhanced pre-Games testing programme, Budgett said: "Russian athletes have been tested more than any other country by a considerable margin".
He added that IOC will likely have conducted 20,000 separate doping tests on potential 2018 competitors before the Games open, part of an effort to turn the page on an era plagued by damaging doping scandals.
Final arguments
The IOC received significant evidence that Russian athletes benefitted from a massive state-backed doping programme that involved secret agents and peaked during the 2014 Games in Sotchi.
Many of the key findings were revealed in an explosive report by the World Anti-Doping Agency (WADA), authored by Canadian lawyer Richard McLaren.
The IOC has set up two separate committees to further investigate McLaren's findings.
One led by IOC member Denis Oswald is probing evidence against individual athletes and has already led to a raft of sanctions.
In total Russia has been stripped of 11 of its 33 medals for cheating in Sotchi, meaning it has lost its position at the top of the medals table to Norway.
Last month, athletics' ruling body the International Association of Athletics Federations maintained its two-year suspension of Russia imposed over doping claims.
That followed WADA's November 16 announcement that Russia was still not compliant with international rules on drug testing.
Russia has traditionally been a Winter Games powerhouse, regularly medalling in hockey, figure skating and cross-country skiing, among other sports.
(For more sports coverage, visit the ABS-CBN Sports website.)