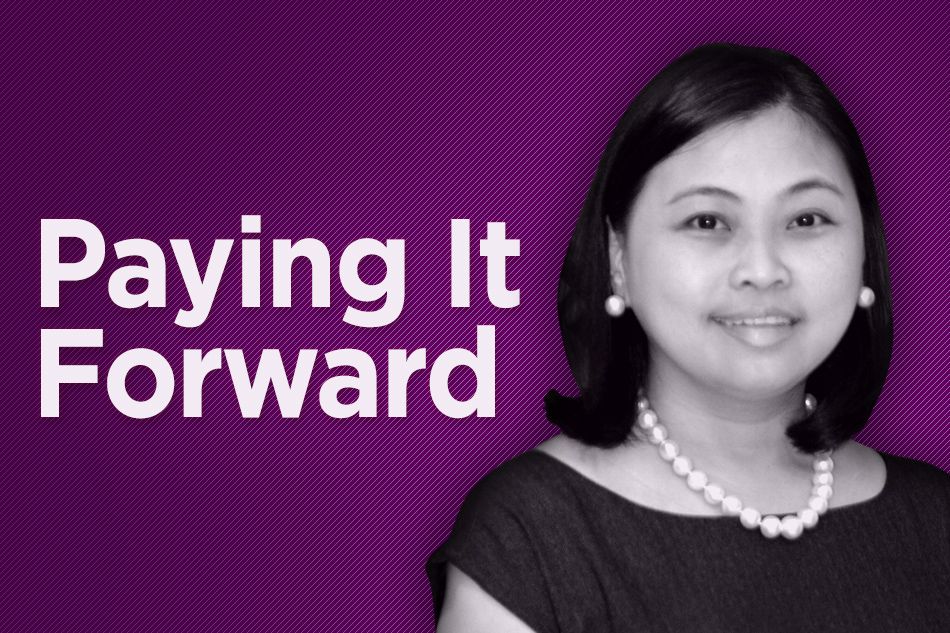 MANILA — When it's too hot to go anywhere, the best thing to do is stay indoors and keep yourself busy. One of my annual rituals is to go through financial documents and sort them between Save and Shred piles.
Not only do I end up with neater shelves, I also sometimes discover extra money! It could be an insurance policy where I can now enjoy dividends, or stocks or mutual funds that are ripe for liquidating. Even without the prospect of earning extra cash, having your financial documents in order is the best incentive for this exercise, as that can come handy especially during emergencies.
RECEIPTS. If you keep track of your expenses, you can dispose of receipts right away after noting them down. Two exceptions to this rule: (1) items bought with warranty that will require a receipt if you make a claim; and (2) receipts that you plan to use for any tax credit. For these two, keep the receipt as necessary; that is for the length of the warranty cover, or until the tax credit is processed and approved.
CREDIT CARD STATEMENTS. Did you know you only have a few days or weeks from the time you receive your credit card statement to dispute any entries? Once that lapses and you pay your bill, that already confirms your agreement and you can't go back later and complain about charges and fees. So this means you only need to hang on to your current statement, or maybe at most the last two to three months if you like to track your spending or monitor installment purchases. One good rule to follow is to keep your charge slips and then validate against the credit card statement when it arrives. For any concerns, call your bank immediately.
UTILITY BILLS. Between your electricity and water bill, plus your telephone, internet and other monthly subscription expenses, that's a ton of paper that can pile up if you are not careful. I would recommend to follow the same rule for credit card statements – if the latest bill appears in order and you have paid, you don't need to keep it. What I do is I also list down all my monthly bills in one tracker so I can see if my electricity bill spikes up during summer months, and hang on to last month's statement and throw it out only when the new bill arrives and I can confirm that my payment was posted.
INCOME SLIPS. Many companies no longer hand these out, and send payslips electronically instead as salaries are mostly deposited straight to one's bank account. But whether you have actual copies or store them in your computer, payslips are handy to keep for at least a year. This way, when tax season comes, you can check the entries in your BIR Form No. 2316 and see if you are declaring the right income and that you paid the correct taxes. For any discrepancies, let your employer know right away.
BANK STATEMENTS. If your bank account reflects salary deposits from your employer, then keep it for a year at least. Another way to keep your paper files manageable is to check if your bank can send electronic statements instead, or maybe they can store the statements online and you can download as needed. But in whatever way you choose to receive yours, make sure to always check your statements. Did you make all those withdrawals? Are the deposits all accurate? Any fees you are not familiar with? Stay on top of your money, well because it's yours!
TAX PAYMENTS. Employees normally receive BIR Form 2316 from their employer within the first month of the year. The form should indicate the portion of the employee's income that is exempt from tax, and the portion of the income that has been taxed. The form is also proof that the amount the employer withheld from the employee was really turned over to the government. After you have confirmed entries and filed as required with the Bureau of Internal Revenue, you need to keep that statement for at least a year. You will have many uses for it during that time: when you apply for a loan, or even for a new job. Some keep these tax forms for 3 years. I chose to keep mine from the time I started working. Hey, it's one long page and it's only been 20 or so years so the pile is still very manageable.
If you own property and also pay taxes on them, a good guide to follow is to keep the receipts until you pay off next year's. When records reflect you have no outstanding balance, you can shred last year's and just hang on to the current one.
INSURANCE POLICIES, PROPERTY RECORDS OR INVESTMENT CERTIFICATES. One rule applies to all these contracts of your assets: keep while they're active. But when insurance policies expire, or you have redeemed your investments, you can choose to discard these documents.
LOAN CONTRACTS AND DOCUMENTS. One contract you may consider keeping even after they're no longer active are loan documents. Some even suggest hanging on to these for 7 years or as long as statute of limitations apply to ensure no legal action can be taken against you. Once there was a loan we took out and terminated early and we had a certificate from the bank that indicated all was settled. Then they had a system switch over, and 12 months later, they were billing us for an "unpaid balance." It was painful on our part to show proof and took several months for the issue to be cleared away but having the loan documents really helped.
BIRTH, MARRIAGE AND DEATH CERTIFICATES. These documents, not necessarily all yours, you never shred and keep forever.
Disclaimer: The views in this blog are those of the blogger and do not necessarily reflect the views of ABS-CBN Corp.