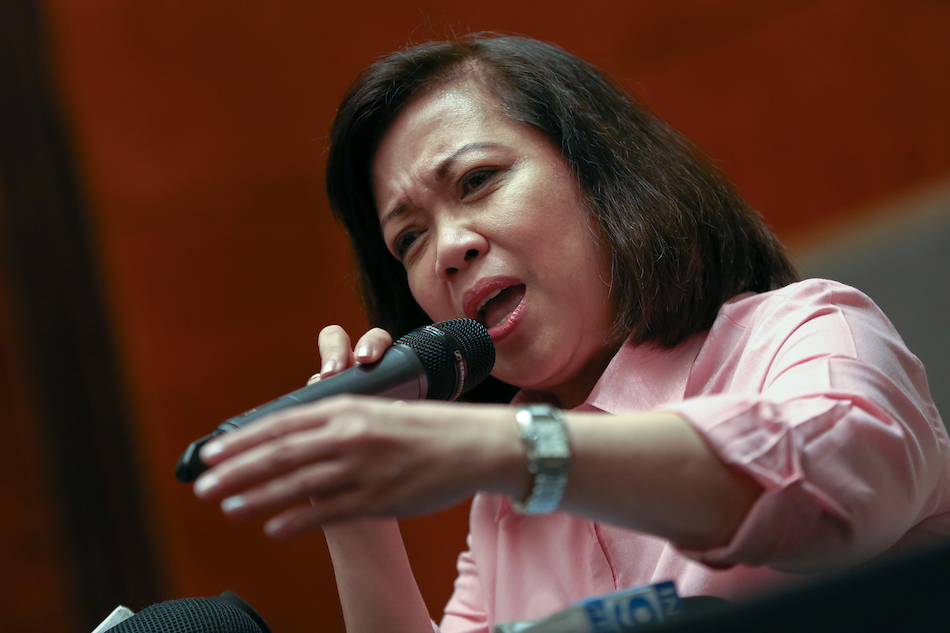 MANILA – Supreme Court magistrates who voted to grant a quo warranto plea ousting Chief Justice Maria Lourdes Sereno could face impeachment, a framer of the 1987 Constitution said Wednesday.
Lawyer Christian Monsod said the justices who voted for the ouster of Sereno exceeded the bounds of the Constitution which says the top judge can only be removed through impeachment.
"One of the definitions of high crime is exceeding constitutional bounds… Just thinking aloud, it's possible to say the majority intruded into the power of the Senate," he told ANC.
The high court last week granted the Solicitor General's quo warranto plea to oust Sereno for her failure to submit the required statements of assets, liabilities, and net worth when she applied for Chief Justice.
The SC asserted that a quo warranto plea "is the proper legal remedy to determine the right or title to the contested public office or to oust the holder from its enjoyment."
"Logic, common sense, reason, practicality and even principles of plain arithmetic bear out the conclusion that an unqualified public official should be removed from the position immediately if indeed Constitutional and legal requirements were not met or breached," the court said.
Justices Teresita Leonardo-De Castro, Diosdado Peralta, Andres Reyes, Jr., Lucas Bersamin, Samuel Martires, Alexander Gesmundo, Noel Tijam, Francis Jardeleza voted in favor of the petition.
Justices Antonio Carpio, Marvic Leonen, Alfredo Benjamin Caguioa, Presbitero Velasco, Jr., Estela Perlas-Bernabe, Mariano del Castillo voted against the plea. Sereno inhibited from the proceedings.
Sereno is the first Chief Justice to be removed via a quo warranto petition. The late Chief Justice Renato Corona was ousted via an impeachment trial in 2012.