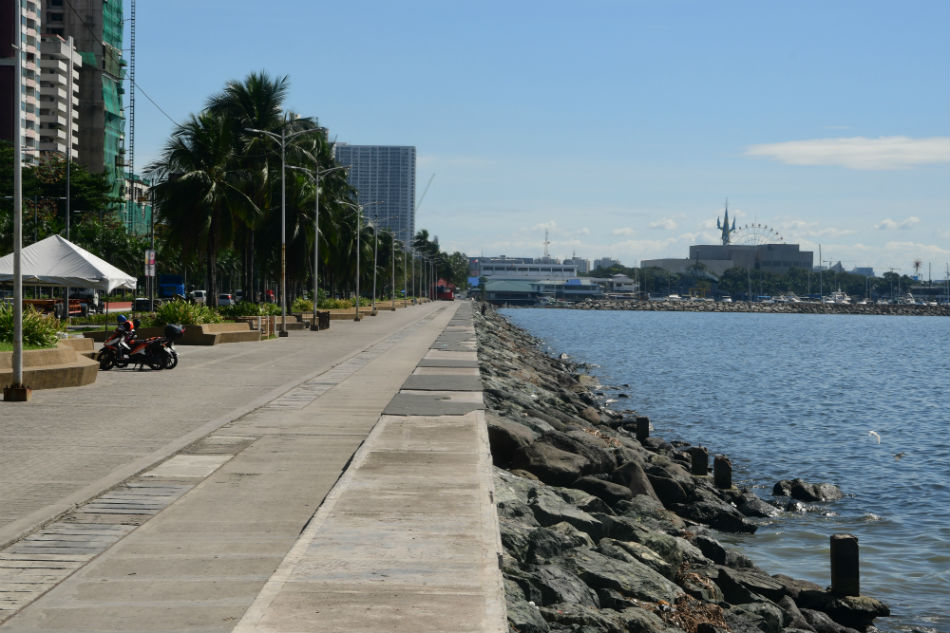 MANILA – The Laguna Lake Development Authority on Sunday issued a "cease and desist" order against at least 3 establishments near Manila Bay as the rehabilitation of the heavily polluted body of water kicked off.
Water supply to Aristocrat Restaurant, Gloria Maris Sharksfin, and The Esplanade San Miguel was cut off after the LLDA classified these establishments as sources of "pollutive wastewater" in the bay.
The three establishments were also ordered to pay penalties of up to P200,000 after the inspection by the authorities before the cleanup began showed their facilities were sources of pollution of the capital's historic natural harbor.
Meanwhile, 6 more establishments including Aliw Inn, SM Corporate Office, SM Prime Holdings, SM Ferry Terminal, SMDC Sea Residences, and Lola Taba Lolo Pato Seaside, were given notices of violation because of releasing polluted water.
Thousands of people joined the massive cleanup of Manila Bay on Sunday. Simultaneous clean-up activities were also held in Navotas, Las Piñas, Cavite, Bulacan, Pampanga and Bataan, which have estuaries that flow into the bay.
Water sampling results earlier showed that Manila Bay's average fecal coliform level was at 330 million most probable number (mpn), 3.3 million times above the standard 100 mpn that is ideal for swimming.
The rehabilitation plan was set after President Rodrigo Duterte warned establishments along the bay to comply with environment regulations or face closure. The government said some 40,000 families living near the bay were major contributors to pollution.