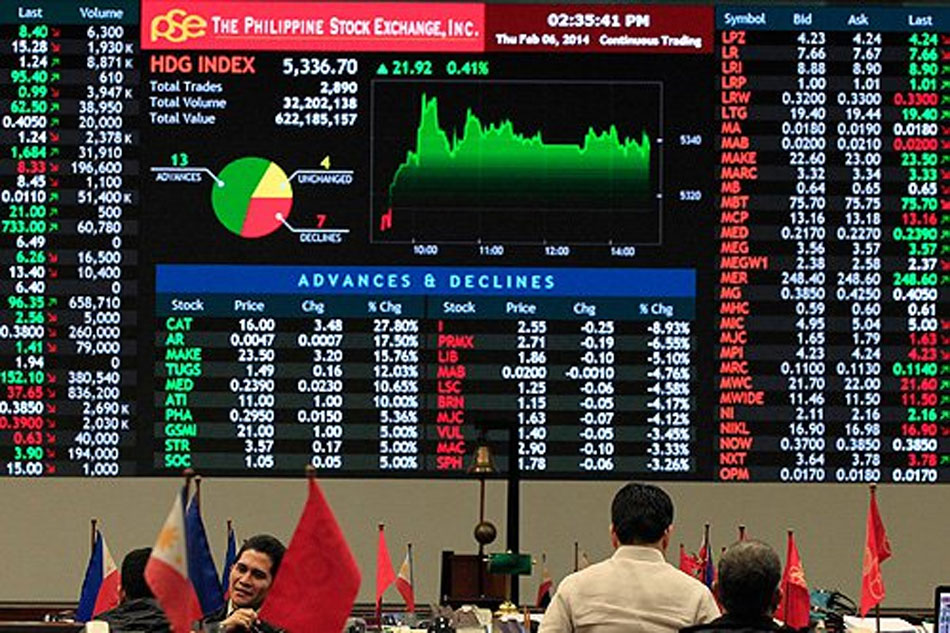 MANILA – Share prices opened higher on Thursday ahead of the release of the report on the first quarter gross domestic product next week.
The Philippine Stock Exchange was up 0.06 percent to 7,798.81 points. The peso opened flat against the dollar at P49.95 from Wednesday's close.
"First quarter results are a mixed bag. That said, that's history. Moving forward, people are going to look eagerly at the GDP numbers–how we have performed in the first quarter of this year and how we expect to perform moving forward. There's going to be continued profit-taking, " Ricky Lorayes, research director at Strategic Equities, said in an interview with ANC's Market Edge.