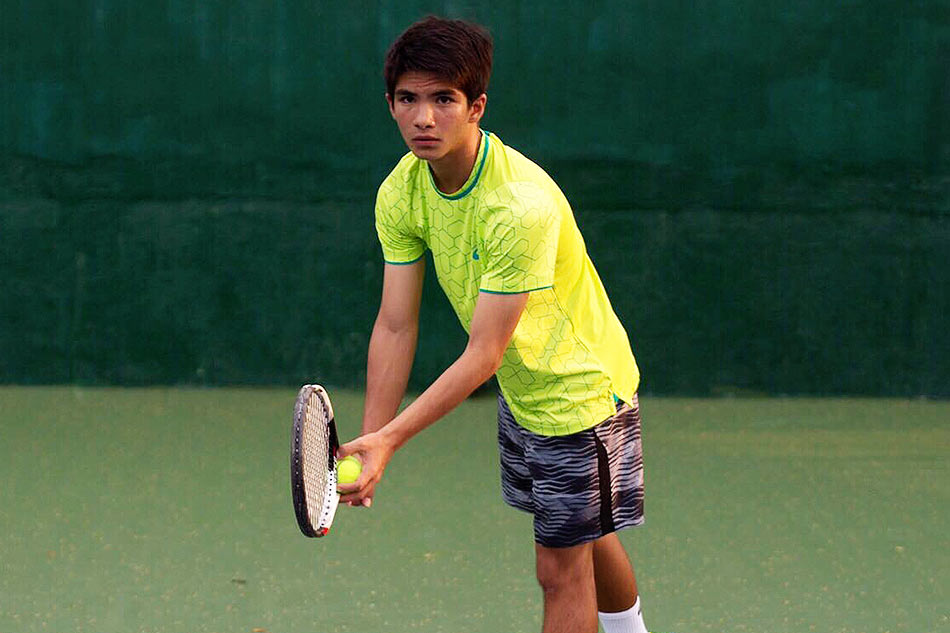 MANILA, Philippines – Young Filipino bets made their mark in Day 1 of the Phinma-PSC-ITF Group 4 Tennis Championships, which started Tuesday at the Manila Polo Club in Makati.
Leading the way was 15-year-old Matthew Castillejo-Garcia, who scored an upset with a come-from-behind win over No. 7 seed Sida Zeng of China, 7-5, 6-2.
Garcia saved four set points en route to the upset victory over the 6-foot-3 Zeng, who has is ranked 689 among ITF juniors.
Garcia is currently ranked 1700 by ITF, but is expected to rise after his big win.
Seeded Filipino players also advanced to the second round. No. 2 seed Iggy Pantino (No. 383) defeated J. Koey of Malaysia, 6-1, 6-0, while No. 5 seed Milo Eala notched a double bagel against Kanyaphan of Laos.
Nio Tria defeated Kyle Tang of Hong Kong, 6-3, 6-2; Justin Suarez beat Man Sang Chan of Hong Kong, 6-1, 6-0; and Rucel Cero downed Kei Manaka of Japan, 7-6, 6-1, to join the other Filipinos in the second round.
Bowing out after Day 1 was Marco Ayala, who fell to No. 1 seed Mitsui of Japan.
Marcus Del Rosario was defeated by American Jericho Grollman; Lucas Fernandez was beaten by another Japanese, Mikihisa Matsuzaki; Gab Tiamson fell to Malaysian No. 6 seed Mohd Adam Das; Stephan Lhuillier was beaten by No. 3 seed Yamanaka of Japan; and Mic Balce also fell to another Japanese Matsubayashi.
Action continues on Tuesday with the girls' singles and the boys' doubles. The second round of the boys' singles is on Thursday.
The Philippines will host two ITF junior tournaments in the next two weeks, which offers valuable points for ITF world rankings. — Report from Dyan Castillejo, ABS-CBN News
(For more sports coverage, visit the ABS-CBN Sports website.)