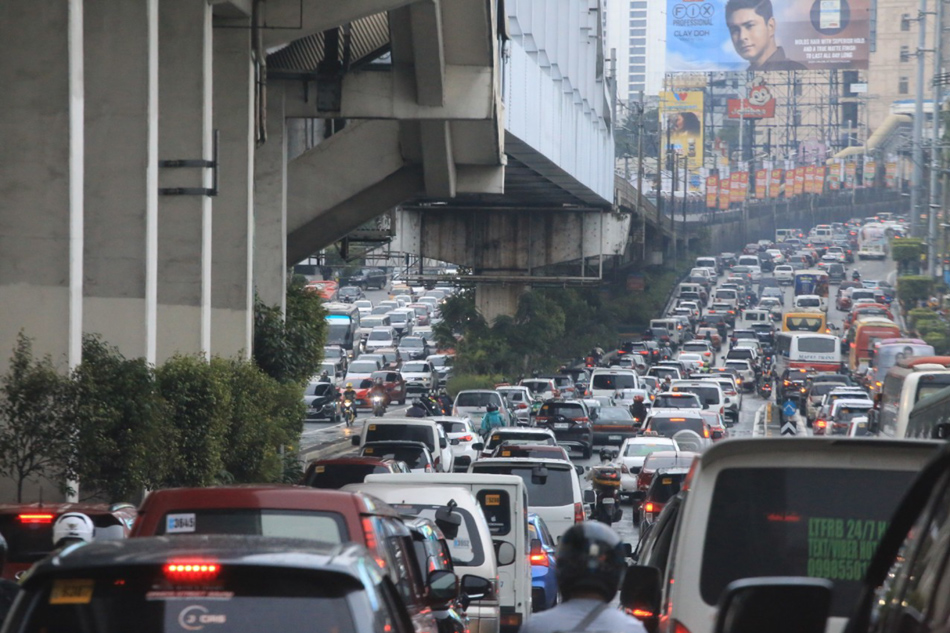 MANILA – Traffic congestion will worsen in many parts of Metro Manila if water utility firms are pushed to complete sewer projects within five years, Manila Water and Maynilad warned on Wednesday.
The two water utilities were recently ordered by the Supreme Court to finish connecting sewer lines and put up sewage treatment plants in Metro Manila within 5 years' time.
The High Court also slapped a fine of P921.5 million each on the utilities over violations of the Clean Water Act.
Both firms, however, are appealing the SC decision, saying laying down sewer lines within such a tight timeframe will further aggravate the traffic situation in Metro Manila and nearby areas.
"Worse traffic is also to be expected since hundreds of kilometers of roads, including EDSA, which are part of the Manila Water's East Zone, would have to be dug up all at the same time," Manila Water said in a statement.
Maynilad also warned of "some inconvenience for motorists" as sewer pipes have to be laid at a lower depth compared to water pipes.
Maynilad chief operating officer Randolph Estrellado said some sewer pipes have to be laid as deep as 14 meters below ground level, which means wastewater projects would take a longer time to complete.
"To minimize traffic congestion in our project sites, we will use trenchless technology where feasible, although said technology will significantly increase the cost to install the sewer network," Estrellado said.
Manila Water, meanwhile, said water rates will need to rise by as much as 780 percent to P26.70 per cubic meter.
"If the concessionaires were to compress into five years as the SC ruling wants what was planned as a 40-year project, the hundreds of billions of pesos required would lead to an increase in the water bill of subscribers, leaving them less money for other necessities and triggering higher inflation," Manila Water said.
The Ayala-led utility firm was recently quoted by a Philippine broadsheet that it plans to spend P115 billion to lay about 500 kilometers of new sewer lines by 2037.
Maynilad, meanwhile, said it plans to lay down 425 kilometers of new sewer lines from Caloocan to Cavite over the next 18 years.
The Manny Pangilinan-led utility said it is currently laying sewer lines in Valenzuela, Cavite City, Las Piñas, and in barangays Cupang and Tunasan in Muntinlupa. It also recently completed sewerage projects in Pasay and Parañaque.
Under its approved business plan, Maynilad still has to spend almost P200 billion for wastewater projects from 2019 until the end of the concession period in 2037, the company said.