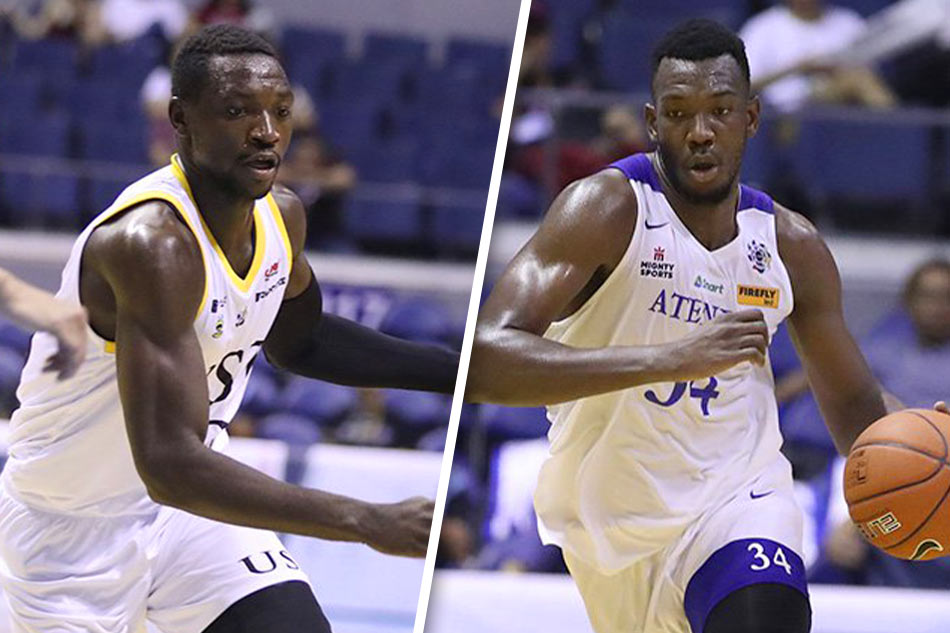 Big weekend winners Ateneo and University of Santo Tomas battle for the top spot in a morning game in UAAP Season 82 men's basketball Wednesday.
The defending champion Blue Eagles play the Growling Tigers at 10:30 a.m., followed by the La Salle-National University game at 12:30 p.m., and the Adamson-UE tussle at 4 p.m.
All games are at Araneta Coliseum.
UST scored an upset with an 81-65 rout of title contender University of the Philippines on Saturday, before Ateneo weathered a fourth-quarter rally by La Salle to win 81-69 Sunday.
After a torrid first half on offense, head coach Tab Baldwin and his squad needed to work extra hard to get buckets late. But the Blue Eagles' defense and a step-up game by Gian Mamuyac in the fourth quarter keyed the reigning titlists' follow-up win to its opening-day victory over Adamson.
Against the fancied Fighting Maroons, UST brandished a balance offense top to bottom — led by starter Soulemane Chabi Yo and bench player Renzo Subido — to outperform Ricci Rivero and co.
Rivero finished with just 4 points to go with 6 turnovers, while missed all but 1 of his 10 field-goal attempts.
La Salle, meanwhile, tries to build on its laudable effort against Ateneo when its newly assembled core takes on NU, which suffered a loss at the buzzer to Adamson in their last game.
Adamson looks for win No. 2 against UE, which lost its first 2 games by an average of 17 points.
For more sports coverage, visit the ABS-CBN Sports website.