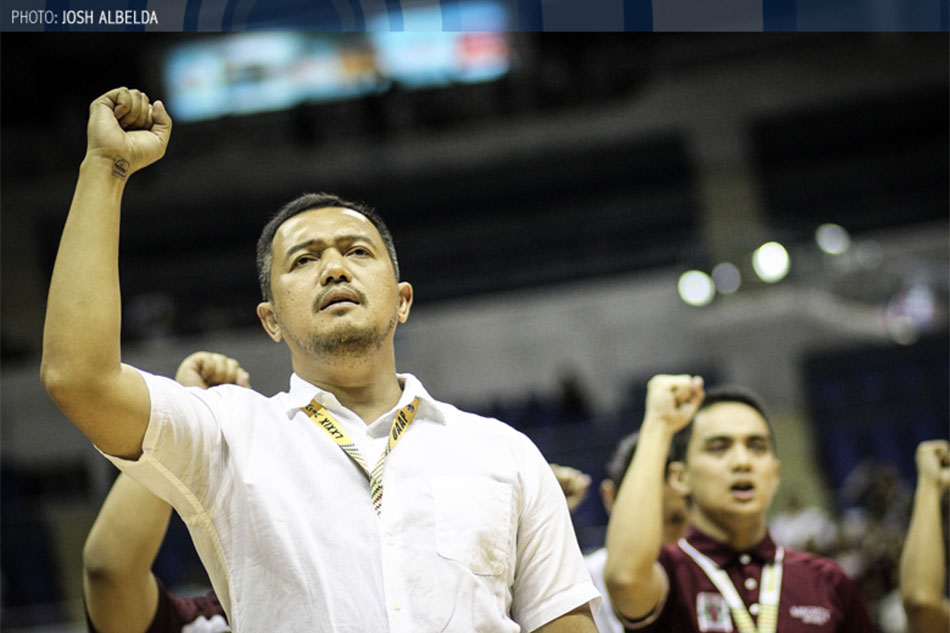 MANILA, Philippines – "Totally out-hustled, out-played."
This was how University of the Philippines (UP) coach Bo Perasol described his team after the Fighting Maroons sustained a shock 86-72 defeat against University of Santo Tomas (UST) on Wednesday, to end the first round of UAAP Season 81.
Winners of back-to-back games heading into yesterday's contest, UP was favored to roll past the Growling Tigers. But they started slowly and never recovered as UST even led by 30 points at the end of the third frame.
"UST deserves the win. We deserve to lose that game. We were totally out-hustled, out-played," Perasol admitted after the loss, which put UP at 3-4 after the first round of eliminations.
The coach further acknowledged that his team may have looked past the Growling Tigers in their excitement to end the first round on a high note – especially after their morale-boosting 89-88 triumph over National University (NU) last Sunday.
"I think that when we won against NU, we got ahead of ourselves," said Perasol.
"I think we got ahead of ourselves in a way that, para bang dinrawing namin na 'We need to be 4-3, and then we are going to go to the second round,' without thinking that before you can go 4-3, you need to go through UST, who wants to be 3-4," he added.
Perasol took responsibility for the mindset that his team had and noted that the Fighting Maroons are still figuring out how to respond to wins and losses.
"Kaya nga sabi ko, we cannot let wins be our distraction, and we cannot let losses be our distraction. Kasi for a team that's not used to this, those things are happening eh," he said.
"When we win, it becomes a distraction. When we lose, it becomes a distraction also," he added.
It's not as though all hope is lost for UP. They remain within striking distance of the Top 4, and Perasol still has faith that his team can recover from their poor performance against the Tigers as they head to the second round.
"We have to pick up ourselves eh. We cannot let that loss define us right now. We all believe that we are definitely better than that. We are better, definitely, than that," he said.
"Right now, I really feel that we have what it takes to win," he also said. "We all know we can, but we can't get it together yet… They know that they have to do it together, but we're still trying to figure out how we can do that."
If they want to achieve the goals that they set in Season 81, they need to "figure out" everything sooner rather than later, Perasol said.
"Alam nila na, alam ko rin na kaya namin lumaban. Probably it's just part of learning things together, learning adversity together, but we have to hurry up. We need to hurry up," he added.
Otherwise, they may just look back in regret at the game against UST, and that's a scenario that the coach does not want to materialize.
"We cannot get back into this game and see that game against UST was the one that got away. We all know that positioning in the Final 4 will be very, very close. We just have to climb back again," he said.
"I think we still have the time; I think that we can recover. It's really up to us how we can pick up ourselves together," he stressed.
UP will look to get back on track on Sunday, when they open the second round against defending champion Ateneo de Manila University.
For more sports coverage, visit the ABS-CBN Sports website.