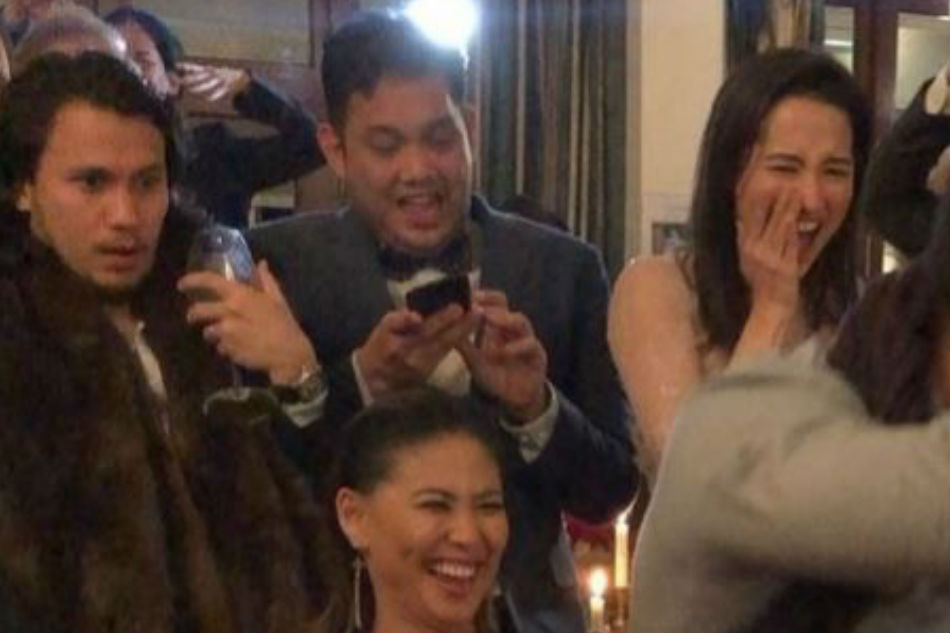 The animated facial expressions of Yael Yuzon during Anne Curtis and Erwan Hessaff's New Zealand wedding over the weekend has made it to the Facebook page of 9gag, a page for Internet memes.
As seen in the video, Yuzon was standing right behind model CJ Jaravata while Marc Nelson was performing a "Magic Mike"-inspired lap dance.
While Nelson and Jaravata were supposed to be the stars of the clip, several netizens found Yuzon's reactions funny that they turned their attention to him.
Within a span of three hours since it was uploaded on Tuesday, the 9gag video featuring Yuzon's facial expressions already had more than two million views. It has likewise been shared more than 18,000 times, garnering more than 17,000 comments.
The original and unedited version of Nelson's "Magic Mike"-inspired lap dance was originally shared by celebrity doctor Vicki Belo on Instagram.