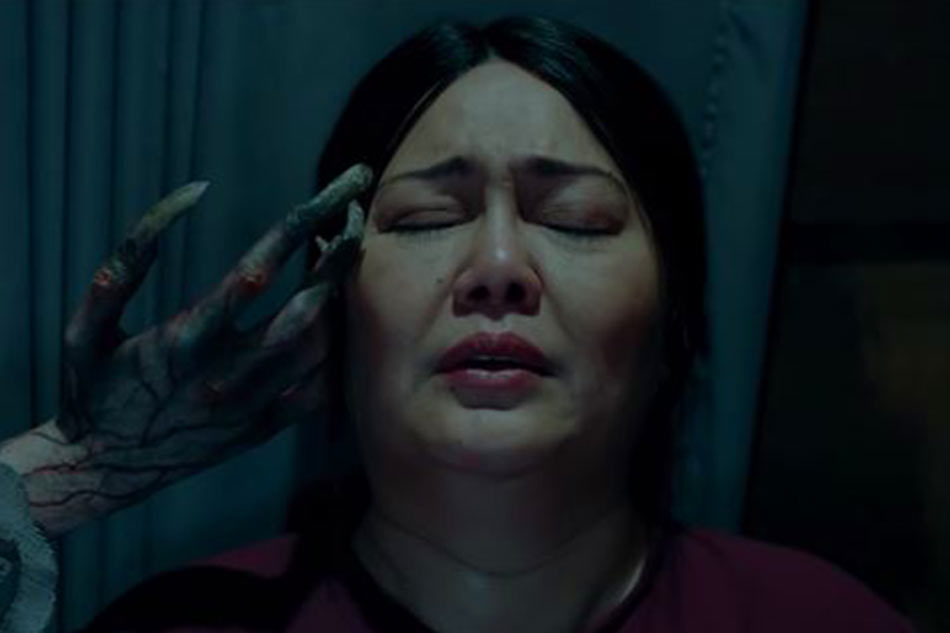 MANILA — Contorting bodies to make viewers squirm, the school pasta lunch that turn into a plate of worms, demonic hands, and creepy voices — these are just some of the old school horror visuals people will find in the official trailer for "The Heiress."
The first look at the new Regal Films production arrives just ahead of Halloween, introducing Luna (Maricel Soriano), a "mambabarang," or a powerful demon sorceress, who will stop at nothing to greedily keep to herself her young niece.
Guia is played by Janella Salvador, who looks extremely worried about what this means not only for her life going forward, but also for her mother Carmen (Sunshine Cruz) and her close friend that includes Renz (Mccoy de Leon). Unknown to her, however, she holds the key to free her aunt from the evil spirit controlling her.
Regal Entertainment is known for producing quality horror flicks, being the creator of the "Shake, Rattle & Roll" franchise. For "The Heiress," it tapped Frasco Mortiz ("Pagpag") to direct.
A release date is scheduled to be announced soon.