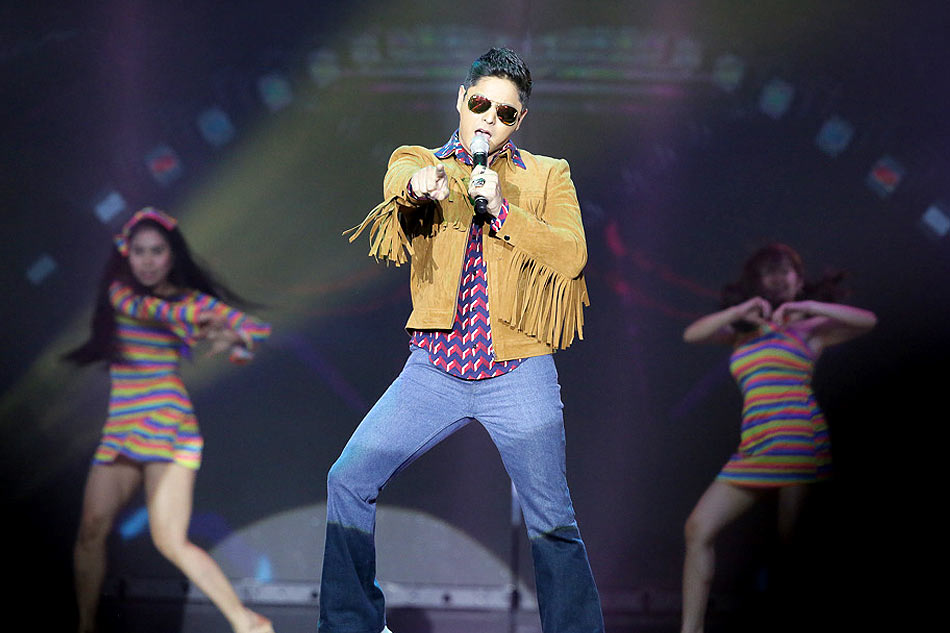 At this point, the annual Christmas concert of ABS-CBN will not be complete without a performance from the cast of "Ang Probinsyano," a series that has been topping the ratings charts since 2015.
This year is no different, but there was a mini-twist in their number. Coco Martin, as Cardo, was singing "Macho Guwapito," before being interrupted by Edu Manzano and Jhong Hilario, who was also playing their characters in the cop drama, as he concluded the song.
Though as opposed to the events in the show, they were not out for blood this time around. They were just there to give him a short lecture about how to get the crowd dancing. The simple answer was to play the novelty song, "Papaya Dance."