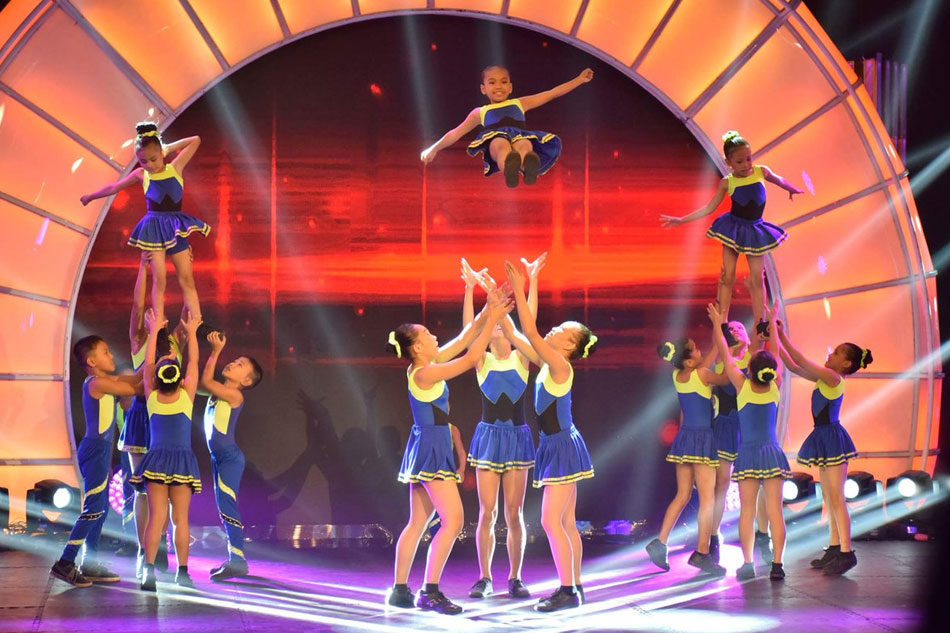 A cheering squad composed of children aged 6 to 12 wowed the audience of "Little Big Shots" with their stunts and flexibility.
Members of the Fantastic Cheer Squad showed of their skills in dancing, as well as their amazing teamwork.
Hosted by Billy Crawford, "Little Big Shots" airs Saturdays after "Home Sweetie Home" and Sundays after "Goin' Bulilit."
For more sports coverage, visit the ABS-CBN Sports website.