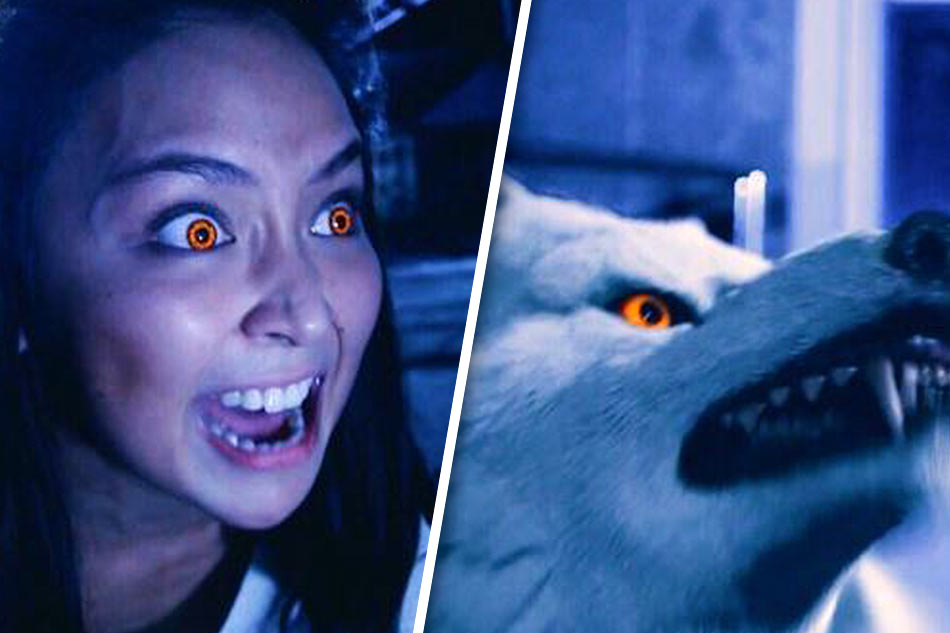 It's a moment that was months in the making.
Kathryn Bernardo's Malia on Tuesday finally realized her potential as the "chosen one" and transforms into a stunning white wolf as she attempted to save the life of Daniel Padilla's Tristan.
Those who have been following the show know that Malia has had this innate power from the beginning, but her inability to tap it has been a major source of frustration for her.
Without it, she's no match for Richard Gutierrez's archvillain Sandrino, With it, she alone is more than enough to have him scampering away and abandoning his plan to convince Tristan to join him by force.
It's a major turning point in the fantaserye as it presents a possible power shift, with Malia now seemingly holding the upper hand against Sandrino, who was able to build an empire unchecked for years now.
But more than that, the newest episode is also important for another reason: Sandrino finding out that Tristan bears this mysterious, glowing curse on his body. According to a prophecy, the curse means that Tristan is a vampire of unrivaled power.
With all these game-changing developments thrown, no wonder fans of the show lost their collective heads on Twitter –a reminder on why it's the most talked about show on the social media site.
Did anyone else notice the faint trace of the sumpang tinta that glimmered on the skin of Tristan @imdanielpadilla when he tried to protect Malia @bernardokath from Sandrino? I wonder if that means Tristan has powers too? #LLSItIsTime

— Julian Mauricio (@JulianMauricio) December 5, 2017
Malia's howl. The rest of the wolves responded with a howl as well. Those smiles of victory. Tristan being so proud to Malia regardless how exhausted he was in that scene. G O L D . #LLSItIsTime

— the revenger squad soon (@jochendria) December 5, 2017
Jacintha, Supremo, Bagong Itinalda, Maltris Couple, LaLuna are/were all trending and ofcourse! Almost 500k tweets #LLSItIsTime

— ANGEL???? (@WakeUpPhNow) December 5, 2017
Huminga tayo ng maluwang. It was a plain MalTris-Sandrino fight scene. We've waited for that for years. #LLSItIsTime

— gracia (@immarygracee) December 5, 2017
Not really a super fan of Kathniel, but among all the loveteams they have the best track records of projects and La Luna Sangre is no exception. @bernardokath and @imdanielpadilla are in a different league. #LLSItIsTime

— Monica Montejo (@monix_montejo) December 5, 2017
This is the best episode to date! Sobrang ganda! #LLSItIsTime

— Daniel Ford (@DJPUpdatesPH) December 5, 2017