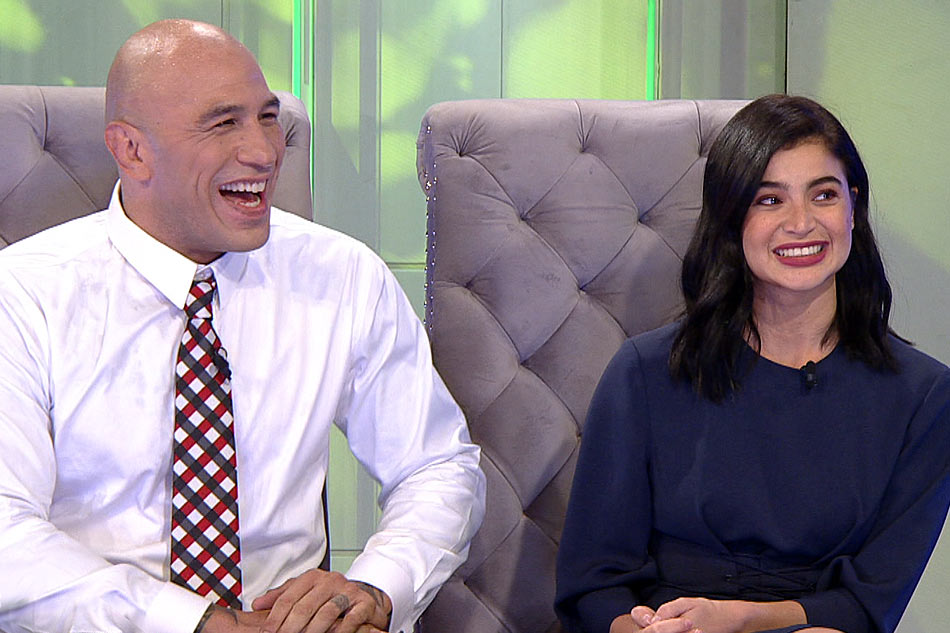 "You kill people inside the octagon," Boy Abunda told former MMA champion Brandon Vera, playfully refusing to believe that he's a "gentle giant" as described by his "BuyBust" co-star Anne Curtis.
The two were the guests on the late night talk show, and they opened up about what they discovered about one another while working for two years on the Erik Matti-directed action flick.
Curtis said that he was surprised at how sweet Vera can be.
"He has this image of being so bad-ass, I mean he's huge. But actually he has such a kind heart. He's so thoughtful. He offers coffee to everyone. He's just so, so sweet," she said.
Vera, who is half-Filipino, explained that having grown up in America, where he experienced racism and was exposed to violence, had a lot to do with how he can be considered "gentle" and have a vicious side to him at the same time.
Asked about what he discovered about Curtis, he said that he couldn't have asked for a better co-actress to work with in his first film than her because of her dedication and work ethic towards her craft.
"BuyBust," about a group of cops tasked to capture a drug lord inside a hellish slum area in Manila, is scheduled to premiere in the Philippines on August 1.
It was already shown in South Korea and New York, where it received rave reviews and was a dubbed a "must-see" action flick.