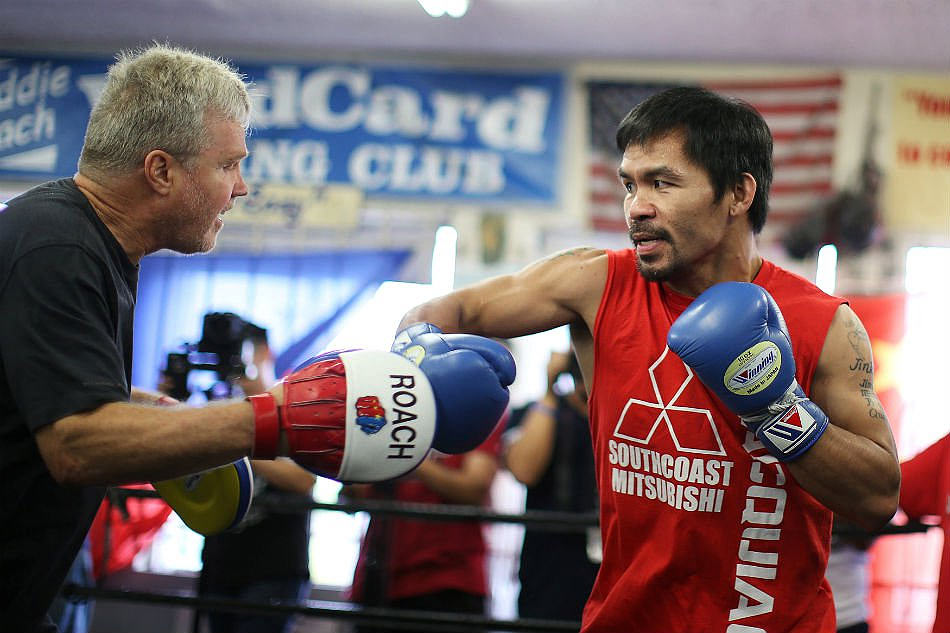 Games and Amusements Board (GAB) chairman Baham Mitra hopes that by providing free medical services to local fighters the next Manny Pacquiao would emerge.
Mitra expects a surge in the number of boxers wanting to compete professionally now that they can avail of the program through the help of the Department of Health (DOH).
"Para sa 'kin isa sa mga hindrances 'yung kung bakit hindi makapag-compete professionally ang iba. Hirap na nga sila kaya sumasabak sa boxing pero kailangan nilang gumasta for their medical requirements," the GAB chairman said.
The GAB requires professional boxers to undergo medical screening before they are issued their licenses. Tests such as CT scans and MRIs are important to prevent ring deaths and head injuries.
" 'Yung CT scan costs around P3,500 to P4,000. If you're required to get an MRI then that's P12,000. Mabigat 'yun sa kanila, ang nangyayari du'n sinasagot muna ng manager, di napapautang sila kaagad," said Mitra.
Aspiring pro boxers could now be encouraged to take up the sport now that they can be tested for free.
"The youth who were inspired by the success of Manny Pacquiao have been given the chance to show their wares. Those who wanted to do it but could not afford, now they are given the chance to do so," he said.
Mitra added the GAB is also enforcing new policies to give Pinoy fighters more opportunities to fight overseas.
He said Filipino boxers can fight abroad as long as they face an opponent within their level, adding that local boxers can also fight overseas if they win at least 2 of their last 5 bouts.
"Dati ang golden rule, you can't fight overseas kundi ka rated within top 15 . . . ngayon you can do so basta hindi mismatched," said Mitra.
"Also you should win 2 out of your last 5 bouts. Provided na sa last 2 fights mo may panalo ka, pwede kang lumaban overseas."
(For more sports coverage, visit the ABS-CBN Sports website.)