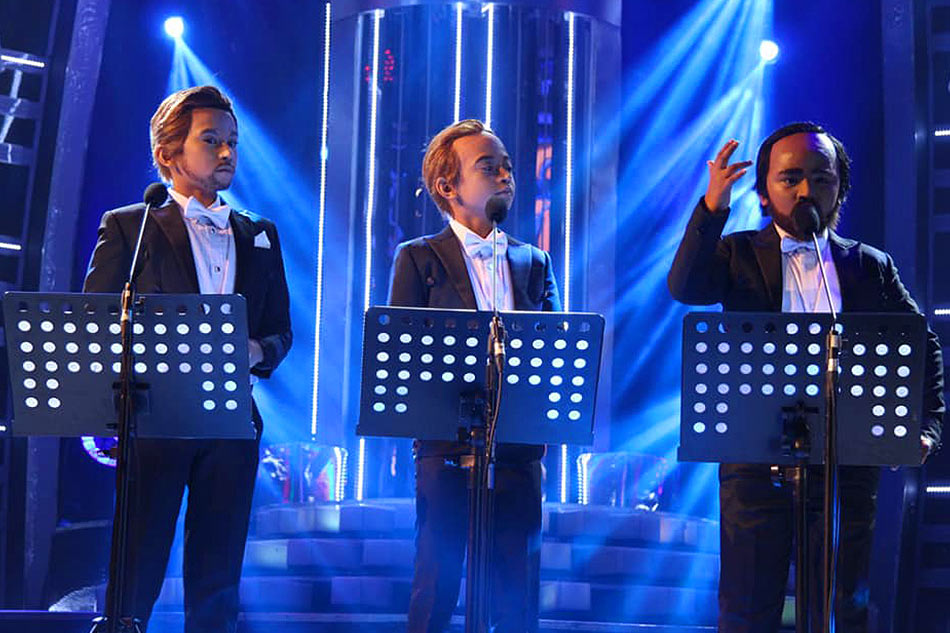 They can pull off impersonations of female groups effortlessly, there's no question about that.
But when it was revealed that the challenge for the TNT Boys in this Saturday's "Your Face Sounds Familiar" is to try and imitate the iconic operatic trio, The Three Tenors, there was understandable worry.
Judge Sharon Cuneta predicted that they might find it difficult to do the voices of Placido Domingo, Jose Carreras and Luciano Pavarotti. Thankfully, she was way wrong.
"They killed it," she praised the TNT Boys after their performance of "O Sole Mio" on Saturday's episode.
This was echoed by her co-judge and coach Nyoy Volante, who pointed out that the boys even nailed their attempts at mimicking the interactions between the famous singers.